Stitch Along Project: Vintage Peacock Pillow (Counted Cross-Stitch)
Vintage embroidery is charming. When visiting historical museums and exhibits I always pay attention to embroidered clothes and household items. Then the flight of fancy takes me hundreds years back in time. Not all of vintage embroidery pieces are works of high quality but they still are precious things because of their very old age. Some vintage patterns are very complex and beautiful.
Here is a pattern for a cross-stitched pillow cover. This pattern was published in a Russian magazine in 1901. I restored it in DMC colors. It is free to download.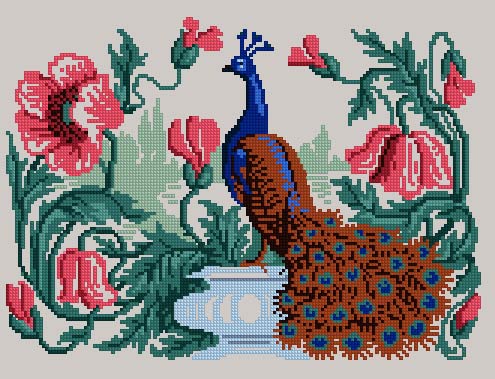 Vintage Peacock Pillow
Free Cross-Stitch PDF Pattern
158x114 stitches, 14 DMC colors
Download
The project start date is December 1st, 2016.
Tips, Tricks, Free Patterns, and Stitch Along Projects in Cross-Stitch and Hand Embroidery