Painted Dolls
My dolls are perfect models. They don't mind sitting still at any time.
Maria (Stroll at the Park Sydney doll) decided to paint a portrait of her friend.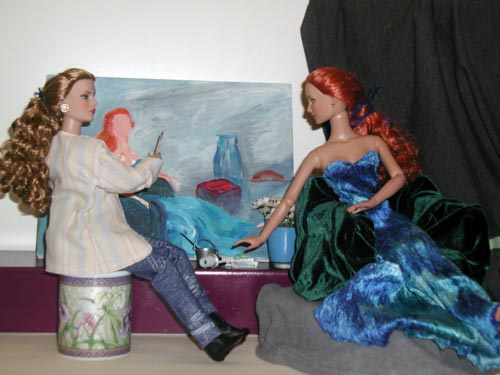 Anne (City Style Kit doll) liked the result.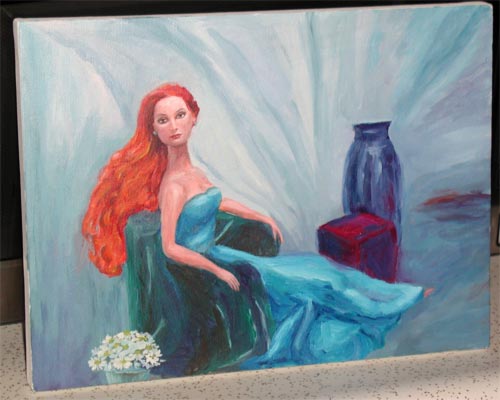 Lily (Women in The Media Awards Layne doll) have got her portrait as well.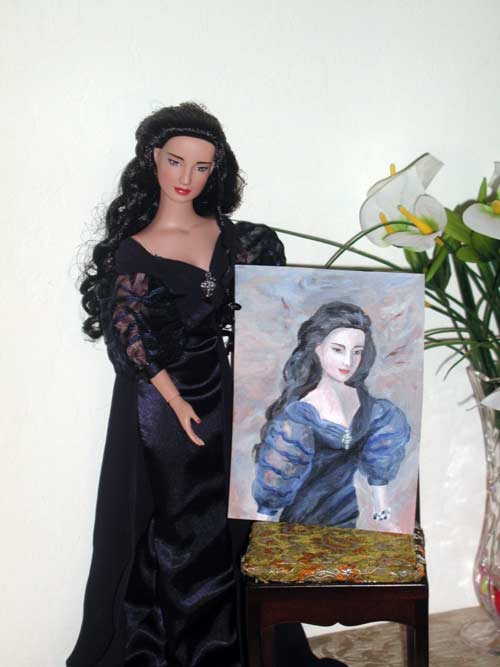 As well as Thomas (Basic Russell doll).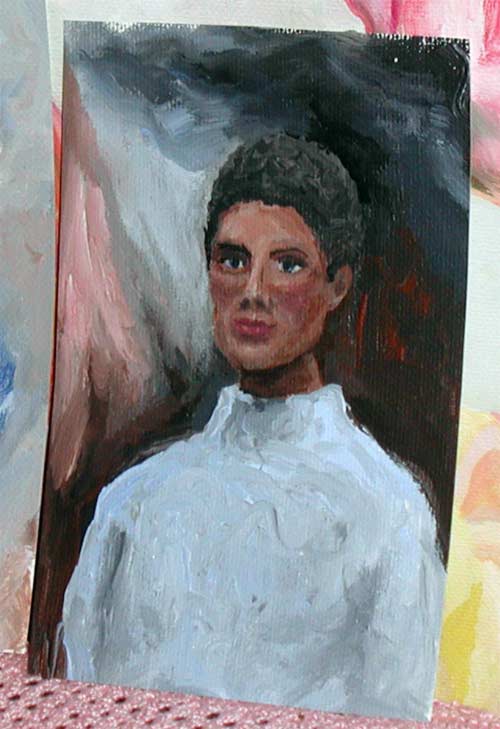 Maria did not forget about herself.
Here is her self-portrait.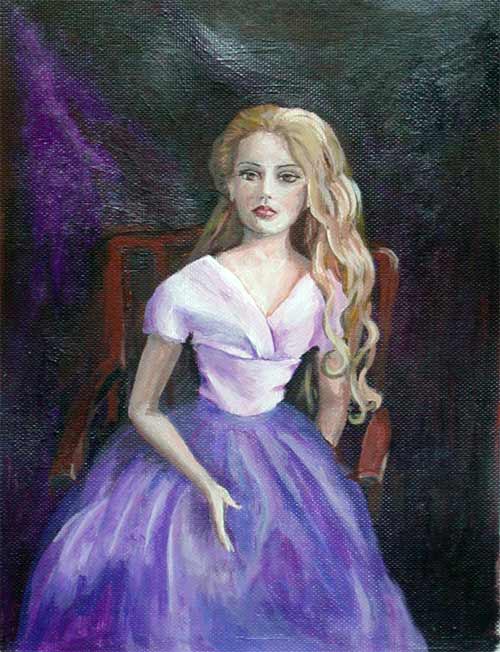 The dolls on the pictures are manufactured by Tonner Doll Company.
Tips, Tricks, Free Patterns, and Stitch Along Projects in Cross-Stitch and Hand Embroidery